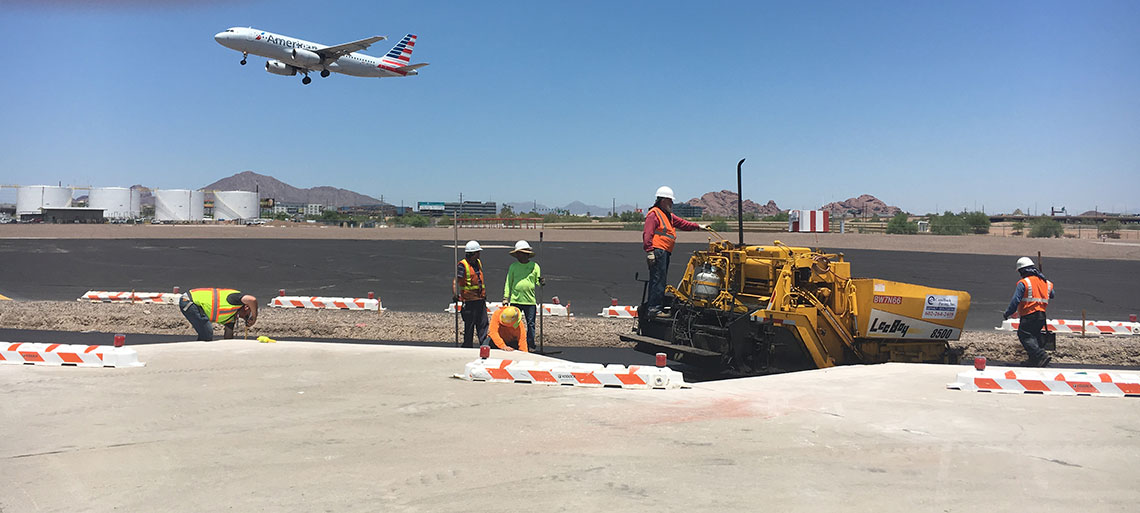 Commercial Paving Service In Phoenix, AZ
It doesn't matter whether you are considering a brand new project, laying the foundation for new property development or want to upgrade an existing pavement as to looks, feel, or durability and sturdiness. Camelback Paving brings the same level or expertise and quality that we have brought to our jobs for decades. We go the extra mile to make sure your home, business, or city street looks remarkable. It is not a good impression if you are showing every person who visits your home, city or business a cracked, faded, or crumbling asphalt. Camelback Paving can help to make sure you it into a pleasing atmosphere outside.
Laying new pavement is not ALL that we do. As a matter of fact, that is sometimes the easy part. In other words, that is only part of the equation. We will take the time to analyze your property and assess your unique needs before determining the best solution for you. Camelback Paving prides itself on considering all the factors before we lay your new pavement. Traffic patterns, usage, weather and drainage factors should be taken into consideration and will affect the paving that you need, in the correct quantities and where it should go. Camelback will never have you pay for four inches when two or three will do. Honesty and integrity are the hallmarks of customer satisfaction.
So from start to finish, you may depend on Camelback Paving to have your best interests on our minds. We offer support throughout the entire process from the earliest communication to the finished product. Camelback will not leave a job until we complete our inspection and you are completely satisfied.
If any pavement has to be removed, we will take care of that removal and that includes hauling it away. At Camelback, we are just as interested in looking for any issue that may be the reasons cracking, buckling, or breaking before we start laying a anew. When ready, and the surface is properly prepared we will replace with new high-quality pavement. Our thirty plus years in the business insures that we know what it takes to get the job done right.
Have Questions?